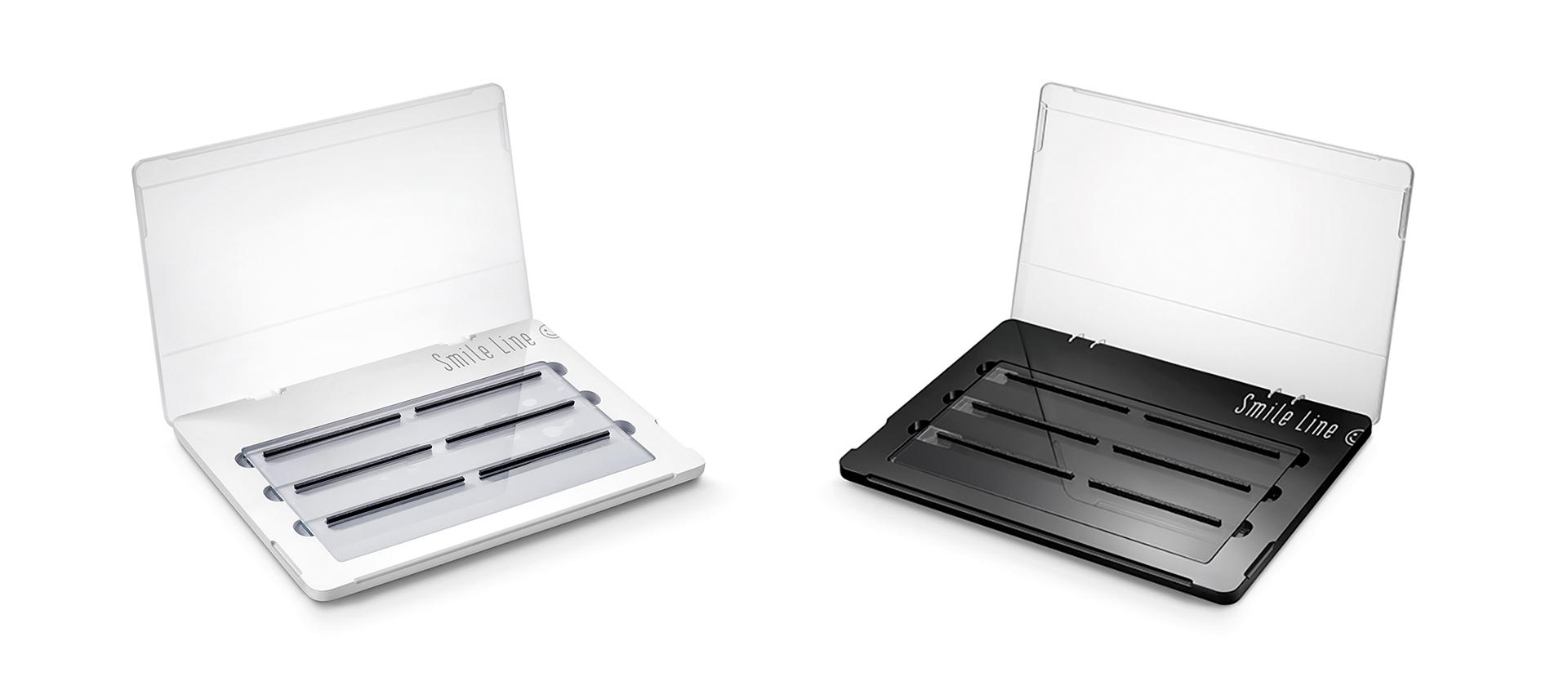 WET'N'DRY SLIM PAD
The essential, without compromises
The latest Wet'n'Dry ceramic plate SlimPad is the synthesis of listening to all the demands and suggestions that came from many of our customers.
...and we are quite proud of the final result proposed by our design team !
- Extra-flat working base
- Very compact, minimalist design
- Laptop format, easy and light to carry
- Stackable
- Working surface of 240 x 135 mm
- Available in black and white
Wet'n'Dry SlimPad is supplied with a glass slab with six slots that have been precisely machined. Black PVA filter strips are inserted vertically for absorbing the liquid from the reservoir and bring it onto the surface for keeping your porcelain at the desired consistency for as long as there is liquid.
NANO-hydrophobic
Along with your SlimPad, you will receive a sample of a revolutionary liquid : "NANO-hydrophobic solution". It is a chemically engineered product with which you can very easily treat the surface of your glass slab. By doing this, you drastically reduce the surface tension of the glass.
The impact on your prepared powders is absolutely amazing : instead of spreading out and compacting with the time, your porcelain masses keep a wonderful cohesion, the working area stays cleaner – in short, working comfort is improved !
Item references
Description

Items no.

Wet'n'Dry SlimPad white set : 1 container with lid, glass slab with slots, 10 black filter-strips, NANO-hydrophobic solution (sample)

13090-WHITE

Wet'n'Dry SlimPad black set : 1 container with lid, glass slab with slots, 10 black filter-strips, NANO-hydrophobic solution (sample)

13090-BLACK

Spare glass slab 240 x 135 x 4 mm, 10 black filter-strips, NANO-hydrophobic solution (10 ml)

13091

« The Black Ones », black PVA filter-strips, 10 pcs

11094-B

NANO-hydrophobic solution, 10 ml

1160
...In the same category
MIXING TRAYS