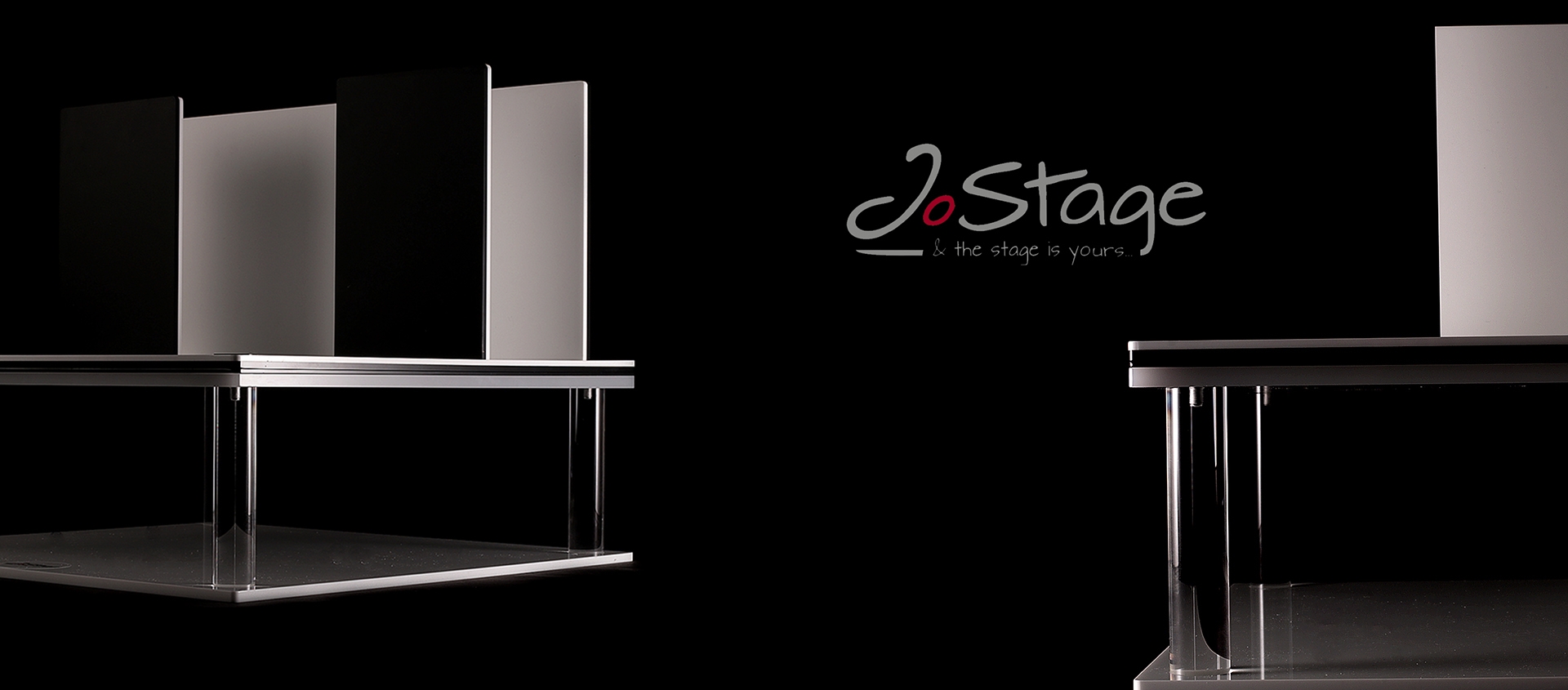 JOSTAGE PHOTO TABLE
The complex technical, creative and qualitative challenges in the field of media presentation & animation raise the level so much that a "monothematic photo table" can no longer meet the requirements. What is needed today is a flexible studio set or light stage for objects & ideas. Whether photo, animation or film application, whether white, black or green screen in combination with light & shadow, the desired media productions & results are only limited by your own creativity and no longer by your hardware. JoStage offers exactly that! A multifunctional photo & film studio set that combines the techniques and possibilities of a large professional photo & film studio for macro and product photography in the smallest space.
This studio set offers the ambitious filmer & photographer a professional stage with a sophisticated lighting concept on an area of only 50 x 50 cm. Products or objects can be staged, photographed, animated or filmed in a classic way from one view up to 360° shots in front of a white, black or optionally green background - as packshot or cropped - precisely in every detail. The light, or rather the light guide is also located on the 50 x 50 cm. Because also here it was necessary to carry out an optimization, which frees from large, space-consuming light sources and bouncers as well as their investment. To allow the right light either specifically and or to block reflections and the light, directly on site at the object by flash devices or LED lamps, probably describes the lighting concept best. There are many different combinations and thus variations to put your object in the right light.
Another advantage of the JoStage is its flexibility in conversion for a wide variety of scenarios with just a few simple steps. Different support plates, front plates and background plates made of opaque and translucent materials can be combined and used in a variety of ways. Different backgrounds of your choice can also be easily integrated into your setup.
High-quality materials and first-class workmanship guarantee a "Made in Germany" product, with a long service life and pleasure in daily use. In addition, the well thought-out stacking system always offers a tidy workplace as well as uncomplicated transportable relocation with the JoStage. Thanks to the simple construction and handling as well as the manageable peripherals, the user achieves professional results quickly and effectively with the first shot and no time-consuming post-processing of the photos is required. The best results in the shortest possible time and in the smallest possible space was the goal and is at the same time the philosophy of JoStage and the return of investment formula for every customer : your time saving multiplied by your hourly rate ! In the future you can do without 100 photos to get the right picture and save the hours of selection and retouching afterwards. Instead, just take ONE shot, the perfect shot, on your JoStage ...& the stage is yours!
Item references
Description

Items no.

JoStage, Photo table

6900-JS

JoStage, Object holders, set of 2

6901-JS

JoStage, protective cover

6902-JS
...In the same category
Dental photography, shade taking