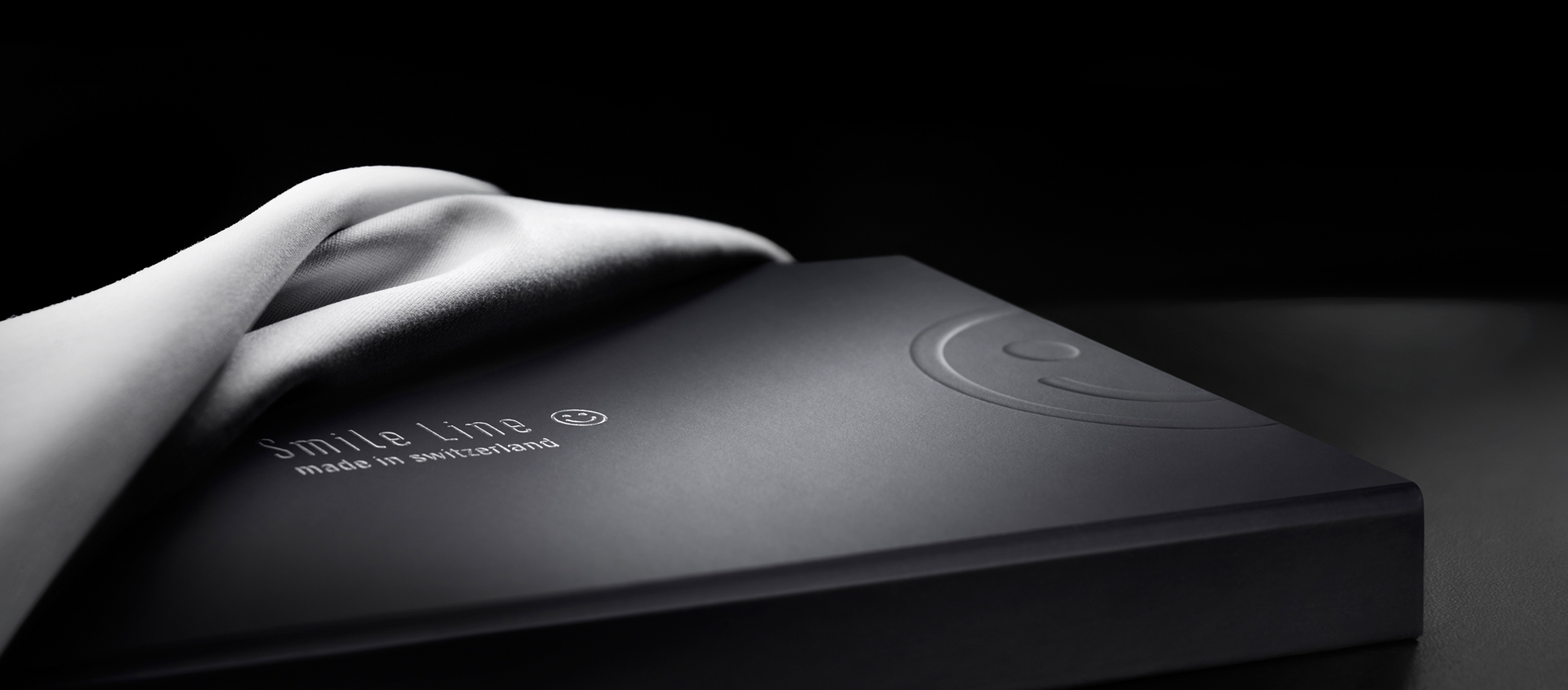 INSTRUMENT SETS
I CREATE... WE CREATE
OBJECT OF DESIRE
I create... we create. These few words have a very simple ambition: to invite you, just for a few moments, to stop rushing, to release pressure and to make silence around you for giving them all their dimension: I create!
The sets INSTRUMENT by Smile Line represent the ultimate, the top in matter of instruments and tools for the dental technician. They have been thought and conceived to the attention of persons passioned by their work and its creative aspect - for you.
Maybe just one advice: don't forget your personal instruments set on a table: it may have disappeared at your return!
By clicking here below, you'll have a view of the details of the sets.
Item references
Description

Items no.

Porcelain Instrument Set, Kolinsky brushes

14050-KN

Composition : 4000-AH-FL4020ZR, 4000-AH-4100-XR, 4000-A-O-BS, 4000-A-OP2-R, 4010-SG1-N, 4000-AS-Q-P, blades assort. 4001-Z

Porcelain Instrument Set, N.era brushes

14050-NN

Composition : 4000-AH-FL4020ZR, 4000-AH-N.era-8, 4000-A-BS-N.era-1, 4000-A-OP2-R, 4010-SG1-N, 4000-AS-Q-P, blades assort. 4001-Z

Wax Instrument Set

14060-N

Composition : 4000-A-B-SC, 4000-A-B-D, 4000-A-E-F, 4000-A-G-H, 4000-A-I-J, 4000-A-S-T

Composite Instrument Set

14070

Composition : 4010-S1, 4010-S2, 4010-S3, 4010-R1, 4010-R2, 4000-A

Instrument Set "Sébastien Mosconi"

14999-MOS

Composition: 4100-VIL+4000-MOS, 4100-VIL+4000-SG1, 4100-VIL+FL-4020-ZR, 4100-VIL+4000-R1, 4100-VIL+4000-P-R, 4100-VIL+4000-S2-S3

Empty instruments case, mat laminated cardboard (closure with magnets), micro-fiber tissue

14999

N.era bRRRush, complete set (#8, #6, #4, #1)

4200-bRRR-Asst

N.era Brush collection, complete set : 8-Macchiato, 6-Cappuccino, 4-Moka, 1-Ristretto

4200-Asst

Brush Set GUM "Eduardo Setien"

14999-E.Setien

Composition : 4100-CAL+4000-GUM-S, 4100-CAL+4000-GUM-H

Compo-Brush Set

4650-Set

Composition : 4650-POST, 4650-ANT, 2 spare tips ea. (2 x ANT & 2 x POST)
...In the same category
BRUSHES, TOOLS & INSTRUMENTS