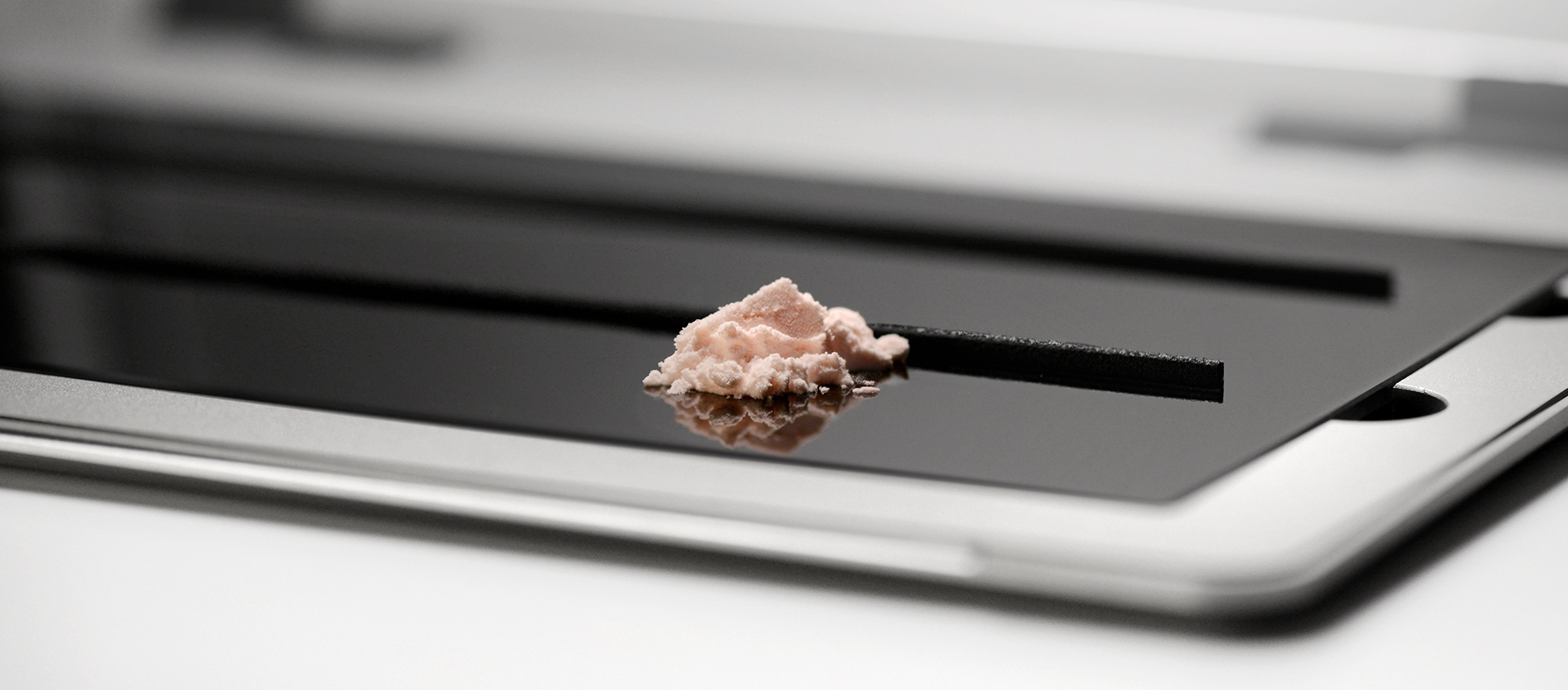 SLIM PAD PRO BUILD-UP
Purest egoism
Be curious. Ask the question « why » or « why not ». All of this arises from an attitude, a philosophy and an intentionality. This is what allowed Smile Line to develop new trends. With passion and great enthusiasm.
SlimPad PRO is proof of it. It is with no doubt that the SlimPad PRO is the most exclusive in its' category. Be the envy!
- Base and lid: high precision machining in solid aluminum
- Surfaces: delicate sandblasting and anodization for a very soft touch
- Ultra-thin: the base is only 5.6mm high ( ! )
- Ergonomic and very compact
- Dimensions adapted to the needs for new materials and technologies
- Available in three versions: B-build-up / S-stains / C-compo
B Build-up WHITE & BLACK
- Working surface out of tempered glass, 115 x 204 mm
- Supplied either with a classical white glass slab or with a deep black glass slab
- Wet'n'Dry hydration system with absorbing strips
SlimPad PRO – PET protection pouch
Made out of recycled PET (collected PET bottles in the sea and on the coast in South-Africa), this pouch is the ideal complement of the SlimPad PRO (protection – transport), much appreciated by KOLs who are travelling a lot and suitable for people who are taking part to a hands-on course outside the lab.
Item references
Description

Items no.

SlimPad PRO-B build-up, tray for ceramic, black glass

15100-BB BLACK

SlimPad PRO-B build-up, tray for ceramic, white glass

15100-BW WHITE

SlimPad PRO-B build-up, black glass mixing slab

15110-BB

SlimPad PRO-B build-up, white glass mixing slab

15110-BW

SlimPad PRO-B build-up, filter strips (10 pcs)

15120-B

SlimPad PRO, recycled PET protection pouch

15999

SlimPad PRO, Magnetic hinges (2 pcs)

15001
...In the same category
MIXING TRAYS